From The Hangar

Our Club Photo Album
Click on the thumbnail to view
Saturday Morning Gun Club
(Drink till ten, pistol too!)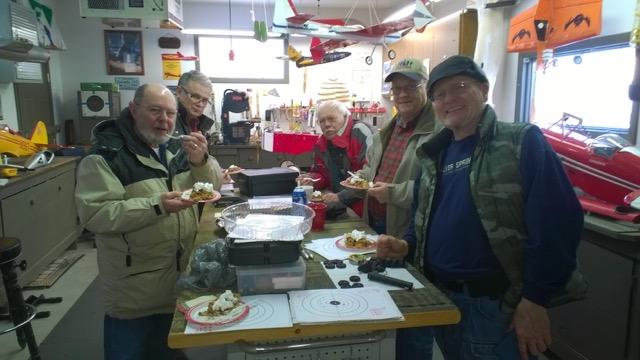 The boys enjoying a piece of pie after a spriited competition!
2018 Summer Solstice Picnic
If you would like to send in a photo and a brief description of your project we will post it on the website! Send it to dan@richvalleyrc.com
The following link opens an article written by Russ Pond from the talk he gave on electric power systems for R/C aircraft at the January Club Meeting on January 8th, 2009.